Wood and Aluclad Window Colours
Your Imagination is the Limit
Varnishes for pine
Timber and Aluclad Windows

Pine 550

Pine light 325

Pine mahagony 221

Pine melon 303

Pine walnut K 222
Additional Varnishes for Aluclad Windows

Pine oil finish 800

Pine natural 300

Pine shady white D 9010
---
Varnishes for larch
Timber and Composite windows

Larch dark brown 222

Larch light 325

Larch melon 303

Larch red-brown 211

Larch 550
Additional varnishes for composite windows

Larch oil finish 800

Larch shady grey 700

Larch natural 300
---
Varnishes for meranti
Timber and Aluclad Windows

Meranti oak light 325

Meranti chestnut 233

Meranti mahagony 211

Meranti walnut 222

Meranti teak 277
---
Varnishes for eucalyptus
Timber and Aluclad windows

Eucalyptus 211

Eucalyptus 222

Eukalyptus 233

Eukalyptus 277

Eukalyptus 325
Additional varnishes for aluclad windows

Eukalyptus 400
---
Varnishes for oak
Timber and Aluclad Windows

Oak 222

Oak light 325

Oak 600

Oak 211
Additional varnishes for aluclad windows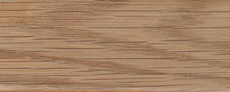 Oak 300

Oak 800 oiled
---
Varnishes for spruce
Timber and Aluclad Windows

Spruce 325

Spruce 550
Additional Varnishes for Aluclad Windows

Spruce 300

Spruce 800 oiled

Spruce D 9010
We only use German made paints and varnishes in our quality German engineered products. Paints and varnishes can be used to bring your individual style and design to your timber windows and aluminium clad windows. We offer a vast selection of color choices and even offer biocide-free finishes internally to cater for those with chemical sensitivities.
Wood surfaces
For timber windows and aluminium clad windows a wide range of different paint finishes and varnishes are available for individual designs. The material dictates the selection.
Wood surfaces require regular maintenance meaning repainting depending on the weather and the choice coating system (paint covering or varnishing). Varnish should be carried out approximately every 2-3 years while paint coatings require refreshing every 4-5 years.
Timely inspection of the windows on that side of the building facing the worst of the weather helps prevent any damage before it arises.
Pine
Pine, a native European conifer is a tried and tested wood in window manufacturing. It contains resin and belongs to the group of softwoods. The raw wood has a yellow to red-brown colouring. All of our pine Face timber is of the highest knot free grade.
Larch
Larch, too, is a native wood to Europe. Among the European conifers larch has the heaviest and the hardest wood. For these reasons larch is particularly well-suited for use in external areas and, due to its high resistance, is ideally suited as a timber for the manufacture of wooden windows. All our larch is engineered providing resistance to natural movement.
The wood of the larch has a red-brown colour, becoming darker towards the centre and a yellow- white sapwood (the external healthy wood growth). The colour variation between early and late wood is especially noticeable at the core, whereby the wood has a very defined pattern.Not only do we offer Larch but we offer the timber in a range of finishes.
Meranti
White Meranti or Heavy White Seraya is the more correct name of this wood type which originates in the tropics. Meranti is a resistant wood type and belongs to the hard woods. Its character is typified by a porous wood that in its raw state presents an olive-brown colouring which tends to get darker with age. Not only do we offer Meranti but we offer the timber in a range of finishes.
Eucalyptus
The eucalyptus is a native of Australia and Indonesia, is an exceptionally hard wood that is, for example, twice as heavy as pine. This particular property makes it ideally suitable for the manufacture of windows. Not only do we offer eucalyptus but we offer the timber in a range of finishes.
Oak
Oaks in Germany are very often found in forests with mixed wood types. They provide a tough hard wood that proves to have a high resistance to rotting. Traditional Oak windows are often prone to natural movement but our engineered windows are made from laminated sections of the timber that provide a much greater resistance. Not only do we offer Oak but we offer the timber in a range of finishes.
Oakwood is seldom attacked by worm damage and for building components subject to damp is an exceptional building wood and therefore an excellent choice for window production.
---
Outdoor powder coating finishes for aluclad windows
Only for Aluclad Windows

Alpha metallic mat

Beta Metallic matt

Gamma Metallic matt

Delta Metallic matt

Epsilon Metallic matt

Eta Metallic matt

Rusty iron fine textured

DB 703 metallic

RAL 1002 mat

RAL 1013 mat

RAL 3003 matt

RAL 3004 fine textured

RAL 5011 matt

RAL 5014 fine textured

RAL 6005 matt

RAL 7001 matt

RAL 7004 fine textured

RAL 7015 matt

RAL 7016 matt

RAL 7012

RAL 7035 matt

RAL 7040 matt

RAL 8001 matt

RAL 8003 matt

RAL 8017 matt

RAL 9006 metallic

RAL 9007 metallic

RAL 9016 matt
*All the decor and wood colours illustrated here appear only as an indication of the original colours. This is because the screen resolution or the quality of the graphic card. We always recommend you to use the colour selection of the original as reference sample. We undertake no guarantee or liability where there is colour variation between the colours shown on your computer screen and the actual colour.